Clouds/weather by REX Essential plus Overdrive
There was lightning flashes, you could see the bolts striking from the clouds.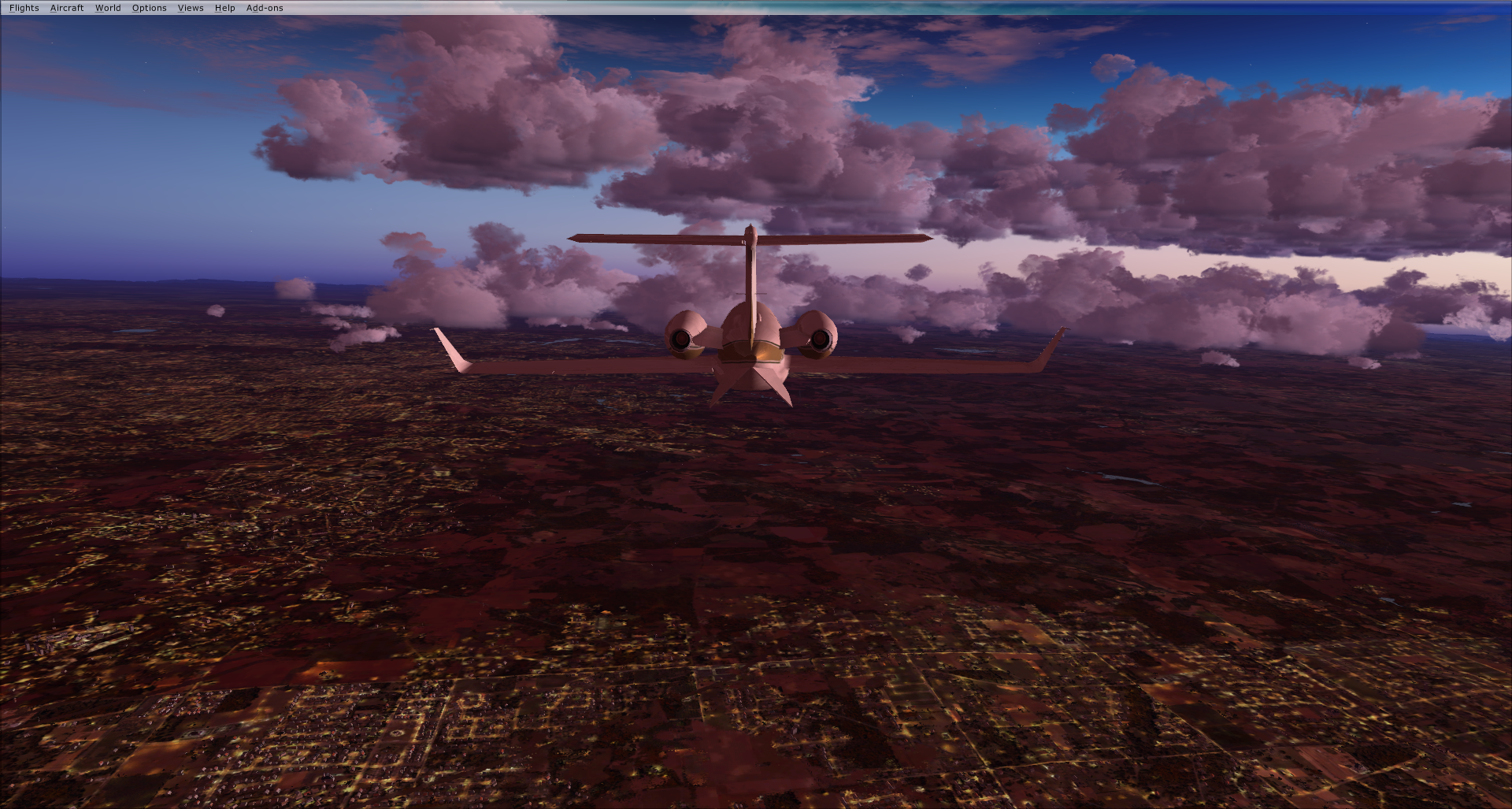 You can use multimonitor quite successfully with FSX. Create new views, and if you're in full screen, you can drag the views to your alternate monitor, which for some reason runs at a really crappy low res. So if you run FSX in a window, you can undock the views and move them over to your second monitor. Useful for the GPS, or alternate views.